Voted #1 in the Best of the Best in Tuscaloosa for Sign Companies for 2019!!!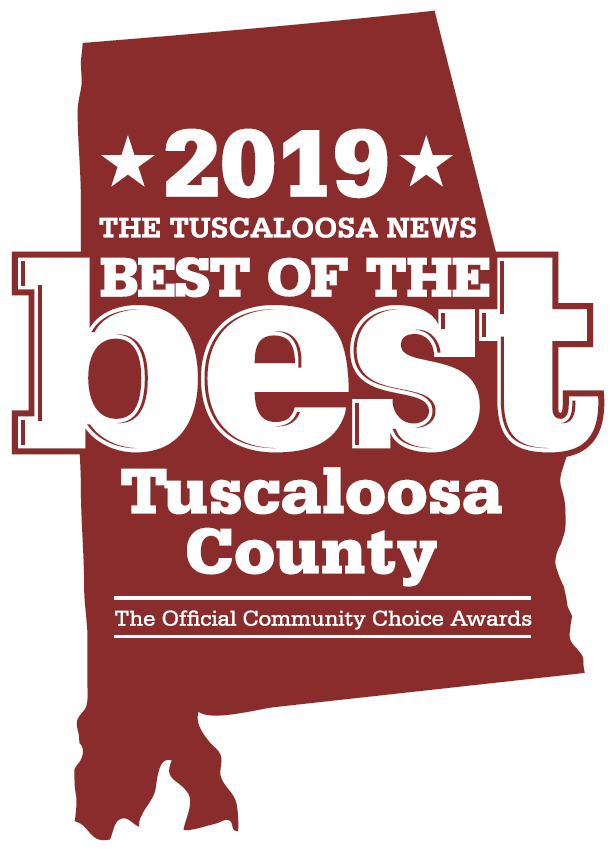 Our Goal is to Make Businesses Highly Visible
Many small businesses throughout Tuscaloosa are suffering from low foot traffic and even lower profits as their businesses remain virtually invisible to those who walk, drive, or bike past them. That's because all too many local companies have opened up retail stores, restaurants, and other locations, without installing a proper sign that can alert the surrounding community to their presence. Most often, this is done mostly as an afterthought. Many people simply don't consider a sign to be the key factor in determining whether or not their business can survive.
The truth, of course, is that even the best clothing store or restaurant can't sell its products to a group of customers who never stop by. Our signs are designed to thwart this common business problem, lending recognition to our clients in a big way that will transform their business and put their sales into the stratosphere. We've worked with numerous local businesses to produce real success in no time.
---
Affordable Rates and Expert Consultations
At DesignWerx, we understand that many local businesses are already working within a pretty tight budget. In many cases, the pursuit of a proper sign for that business might seem like it's simply not feasible within existing financial limitations. The good news for local business customers, though, is that our prices are easily the lowest in the region and we don't sacrifice quality as a part of this commitment to lower pricing.
Instead, our professionals have worked to create an operation that is highly efficient, hands on, and responsive to the needs of each client that we serve. This means we can achieve great results for even the most budget-minded customers in Tuscaloosa. It all starts with a free estimate, which will paint a clearer picture of our abilities, prices, and timeframe for production.
Don't Let Customers Overlook Your Business
Contact our full-service sign company today
You might have the best pizza in town, but without a way to draw your customers to your shop, you'll never get the business you want. Instead of watching your customers go to the brightly lit restaurant across the street, draw their eye to your business with a custom sign.
DesignWerx offers comprehensive sign services in the Tuscaloosa, AL area. Rely on us to create a new sign or repair your existing one with ease. We also offer parking lighting repair. Reach out to DesignWerx today to learn more about our sign services.

Want to promote your business wherever you go? Order custom vinyl graphics, too.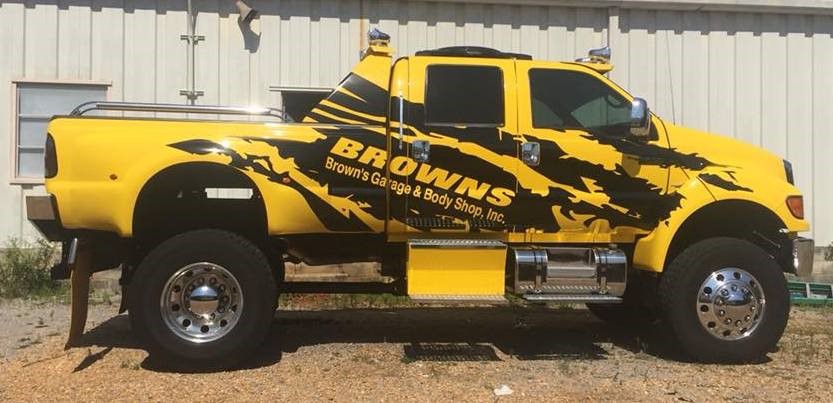 Your sign made your way
DesignWerx strives to build signs that suit your business exactly. You can come to us for all types of logo and sign work, including:
Sign repair and renovation
Full Color Printing
LED message board signs
Custom built channel letters
Custom Marquis Signs
Neon sign repair
Banners, magnetics, decals
Real Estate Signs
Vehicle wraps and graphics
Truck and boat lettering
Logo laser and etching service
To show off your business with a new sign or graphic, contact DesignWerx today. You can speak with an experienced sign specialist at your convenience.
Why choose DesignWerx?
DesignWerx is dedicated to helping our clients in Tuscaloosa, AL stand out from the competition with custom signs. You can count on us to create a sign that draws customers to your door because:
We have over 19 years of industry experience
We fabricate and manufacture all signs in-house
We work with you to fully customize your designs at every step
Call 205-758-9662 today to learn more about our full-service sign company. We're always happy to answer your questions. Free estimates available!